Sale!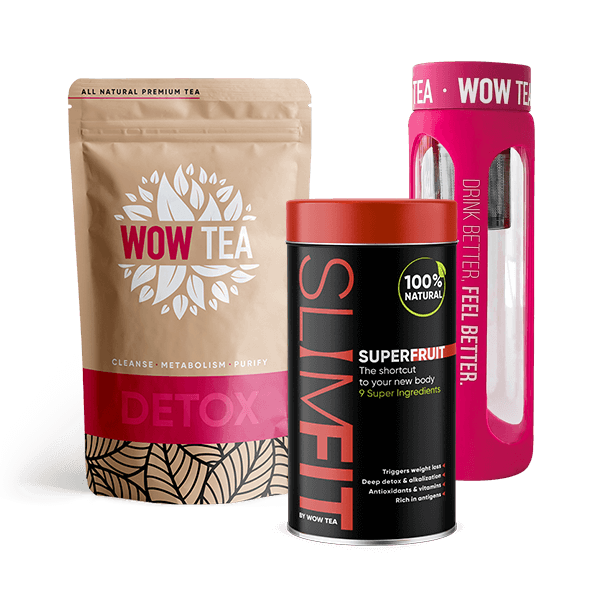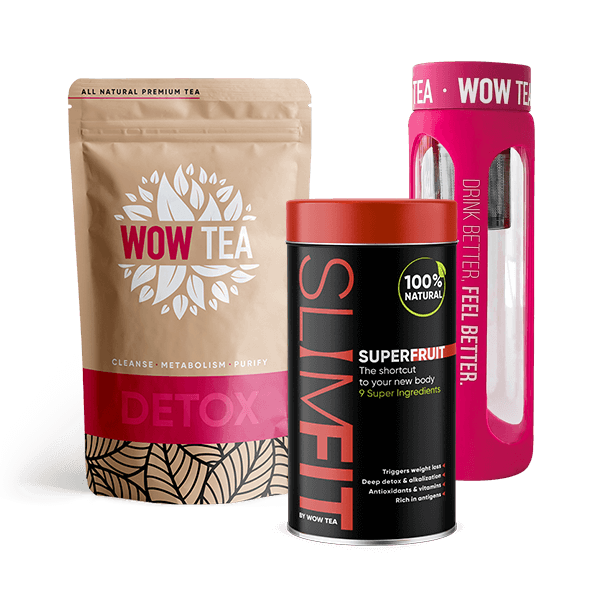 SAVE 35%
"When you want a deep detox and plenty of antioxidants - that's the way!"
- Phoebe B. customer
SUPREME TRIO
Want body shaping + deep detox + alkalization? This trio is your best choice! Get the WOW TEA bottle and fix your tea the easy and stylish way! Drink it anywhere, anytime.
Kick start deep body cleansing & eliminate belly bloating

with the first sip of WOW TEA Detox, a complete 21-day beautifying program!

Get fit & lean with the new SlimFit Superfruit: exceptionally high concentration of

9 super fruit extracts, rich in healthy antioxidants, vitamins and adaptogens; powerful detox & shape-up action in one product!

 Enjoy your WOW TEA in a deluxe eco-friendly bottle

It's the easiest & classiest way to drink tea and also help the environment!
+ FREE

food plan on all orders!
+ FREE

home workout plan on all orders over £30
+ FREE

yoga plan on all Wellness tea orders!
'It's my favorite bundle

to keep me detoxed, toned & healthy!'
What can you get in the box?
Eco Bottle
The best way to enjoy your tea!


The best way to drink tea


Reusable = eco-friendly product


Excellent filtration


High-quality materials</br


Stylish & standing out


Detox Tea
Achieve the best shape!


Speeds up metabolism


Advanced weight-loss effect


Boosts fat burning


Naturally reduces appetite</br



Removes belly bloating


SlimFit SUPERFRUIT
Magic happens here.


Triggers weight loss


Deep detox & alkalization


Accelerates the metabolism


Rich in adaptogens</br


Delicious fruity flavor


Drink better. Feel better. Look better.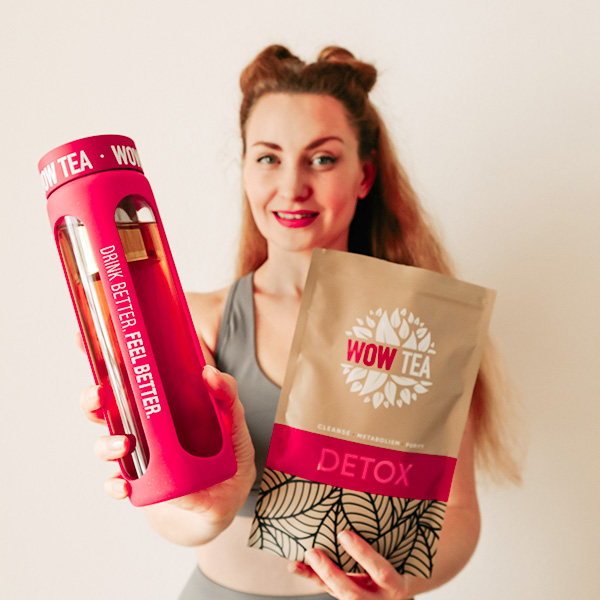 "All the toxins inside – this herbal blend cleanses them so well! I can feel it. I had skin problems before, now my skin is clean and glowing, it looks just lovely! This detox is the best, I'm so hyped!"
Emily R.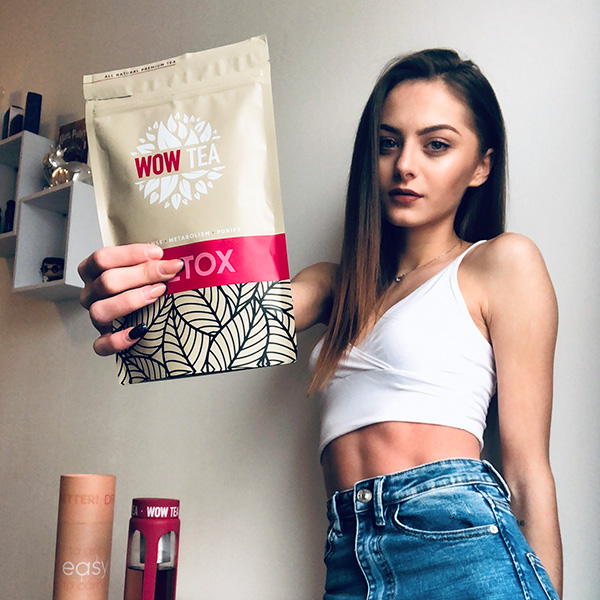 "I couldn't believe how quickly I got a flat tummy! This detox tea helped me boost my metabolism and cleanse my body from the awful toxins – I simply love it! I have been drinking it for 7 days and I definitely feel the change!"
Rosie C.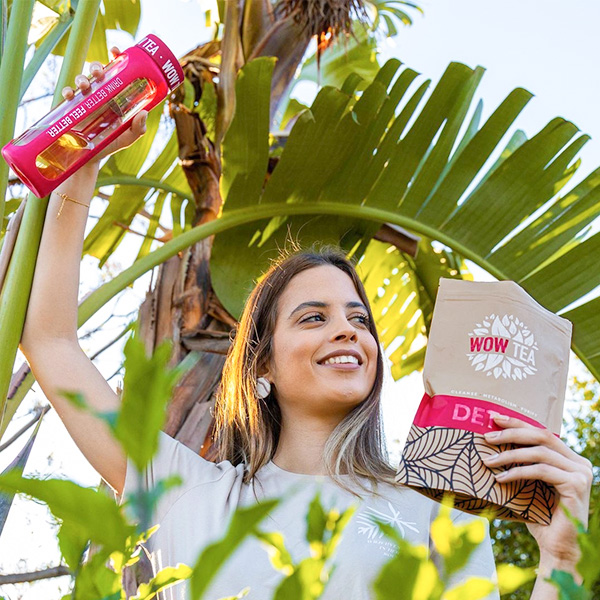 "I drink it 30 minutes before breakfast and lunch and it works really well for me! I love the delicious taste, I feel light and have a lot of energy! It also speeds up my metabolism and keeps my skin clean and smooth! I can't be happier!"
Evelyn K.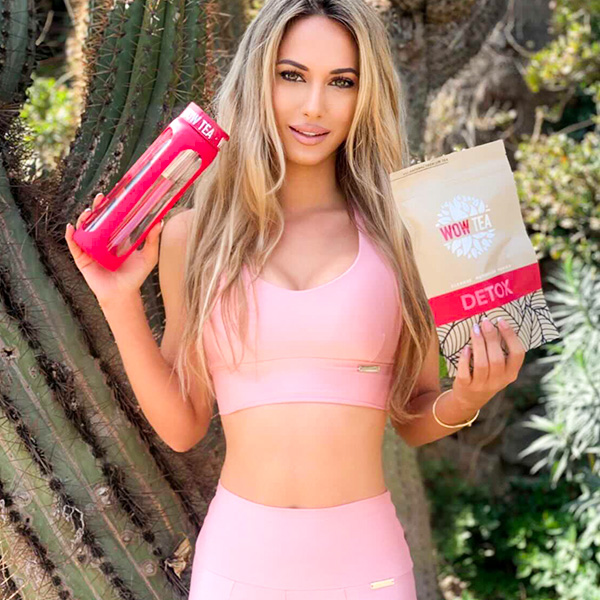 "I've been drinking tea for 10 days now, my bloated belly is gone, I feel energetic and toned! The taste is incredible! I am so happy that my friends told me about this: it works, it's delicious, it's all natural!"
Aria O.
Stop scrolling

START CHANGING!
Stop scrolling

START CHANGING!