Sale!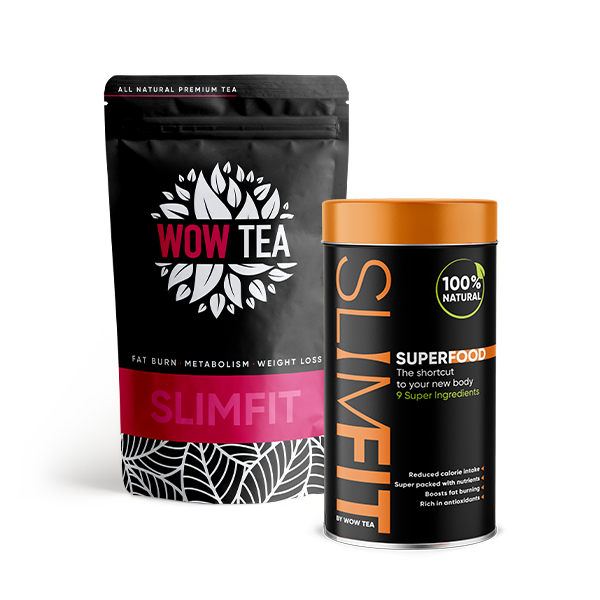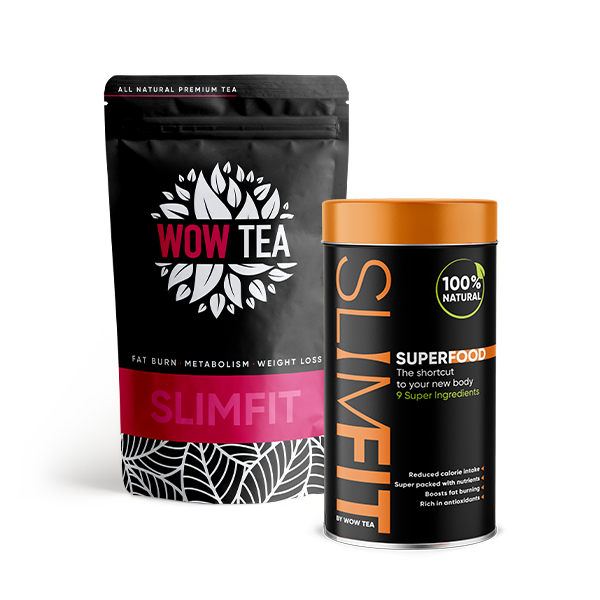 SAVE 30%
'Breakfast + tea: the result is obvious! I get endless compliments on my figure from my nasty coworkers!'
- Zariyah M. customer
2 GOOD TEAM
This is a unique deal for anyone who wants the detox or slimming effect of our teas combined with the weight-loss action of the Superfood! If you want a stronger weight-loss impact, go for the SlimFit tea + Superfood and be amazed by the results these two produce when combined!
Kick start deep body cleansing & eliminate belly bloating

with the first sip of WOW TEA Detox, a complete 21-day beautifying program!

Up all metabolic processes & trigger slimming

with WOW TEA SlimFit – a premium blend designed to ensure natural and visible weight loss!

Superb nutrition in 1 spoon: SlimFit Superfood is a 100% natural weight-management program made with

9 of the best superfoods in the world – they boost metabolism, trigger weight loss, activate fat burning!
+ FREE

food plan on all orders!
+ FREE

home workout plan on all orders over £30
+ FREE

yoga plan on all Wellness tea orders!
'I never knew, looking

my best is that easy!'
What can you get in the box?
WELLNESS Tea
The power of Ayurveda


Enhances & protects health


Naturally boosts immunity


An effective stress-buster


Enriched with Ayurvedic herbs</br



Harmony & Vitality Everyday




Deep natural detox


Eliminates belly bloating


9 Extra effective herbs


Antioxidant bomb</br



Speeds up metabolism


SlimFit Tea
Achieve the best shape!


Speeds up metabolism


Advanced weight-loss effect


Boosts fat burning


Naturally reduces appetite</br



Removes belly bloating


SlimFit SUPERFOOD
2 step program for double results.


The best way to drink tea


Reusable = eco-friendly product


Excellent filtration


High-quality materials</br


Stylish & standing out


Drink better. Feel better. Look better.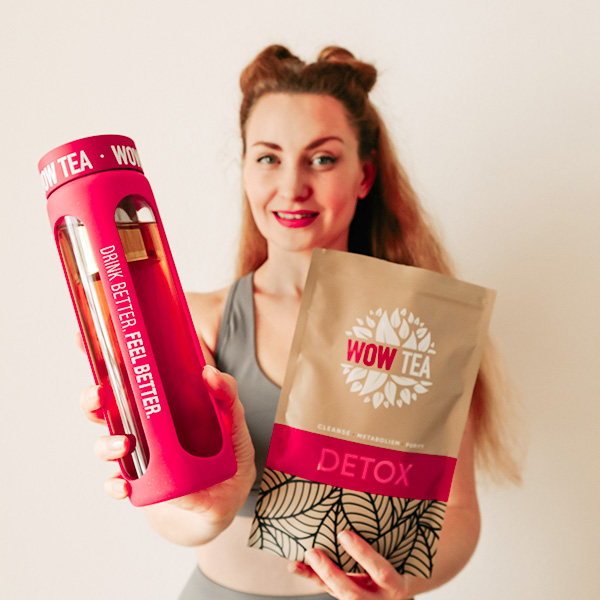 "All the toxins inside – this herbal blend cleanses them so well! I can feel it. I had skin problems before, now my skin is clean and glowing, it looks just lovely! This detox is the best, I'm so hyped!"
Emily R.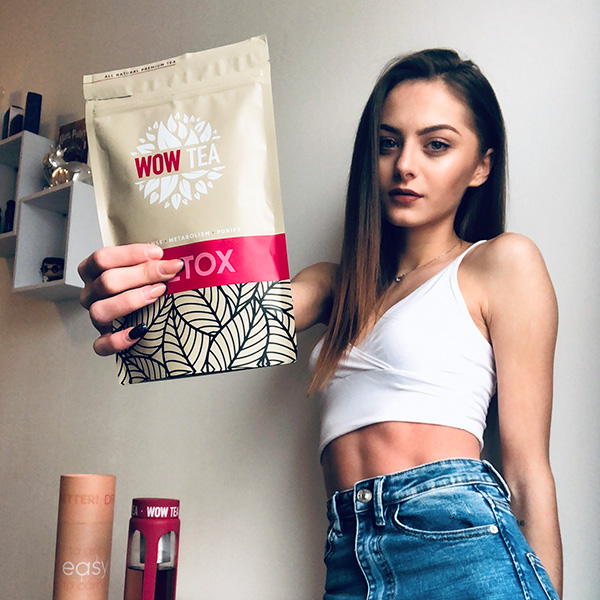 "I couldn't believe how quickly I got a flat tummy! This detox tea helped me boost my metabolism and cleanse my body from the awful toxins – I simply love it! I have been drinking it for 7 days and I definitely feel the change!"
Rosie C.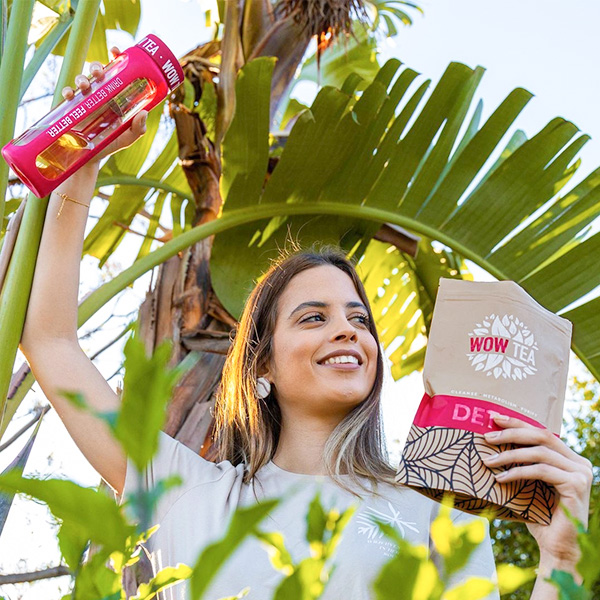 "I drink it 30 minutes before breakfast and lunch and it works really well for me! I love the delicious taste, I feel light and have a lot of energy! It also speeds up my metabolism and keeps my skin clean and smooth! I can't be happier!"
Evelyn K.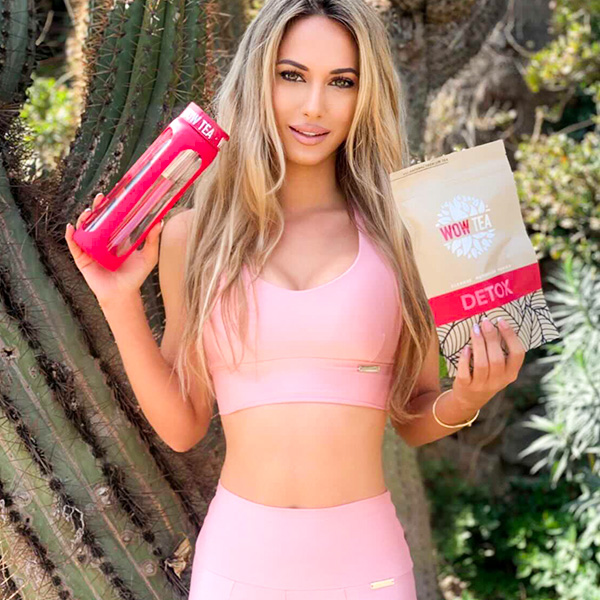 "I've been drinking tea for 10 days now, my bloated belly is gone, I feel energetic and toned! The taste is incredible! I am so happy that my friends told me about this: it works, it's delicious, it's all natural!"
Aria O.
Stop scrolling

START CHANGING!
Stop scrolling

START CHANGING!
You may also like…
Detox – 21 day program
£

19.90